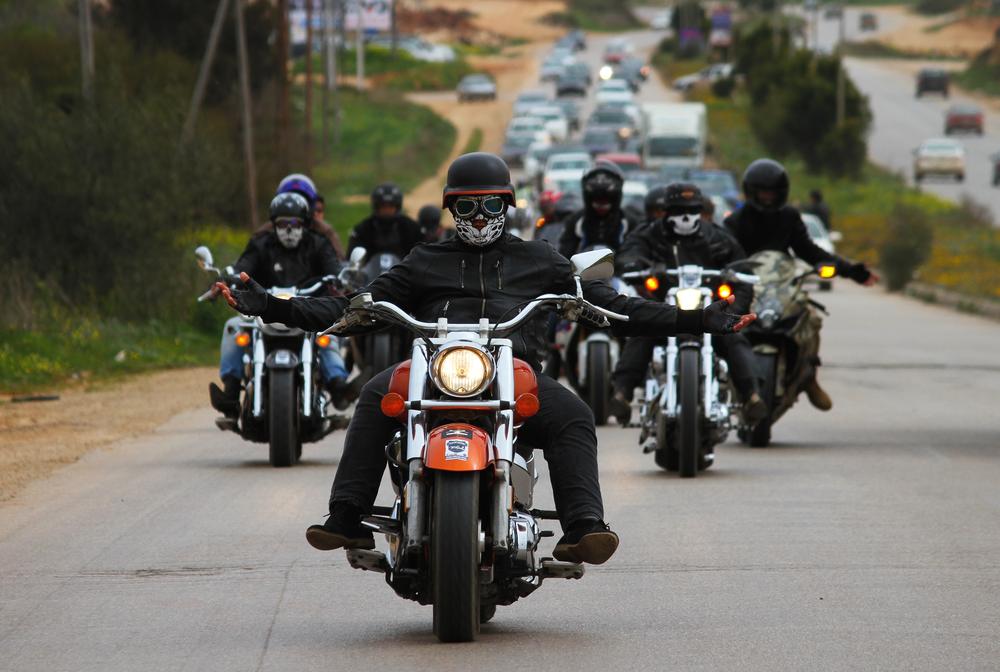 Libyans are now free to ride their machines without being hassled by the man.
Fakhri Al-Hassi used to ride his bike in the streets of Benghazi during Gadaffi's rule, but was often arrested and harassed by the police for wearing leather clothes and badges which they said promoted imperialist ideas…

The (Berynatchi C)lub, which is one of the only two biker clubs in eastern Libya, now has 55 members. For Fakhri, these clubs are a good chance to show that the revolution was not only political, but that it affected all parts Libyan society.
The universal language of two wheels on blacktop. Great photo journal of these Libyan bikers.
via Al Jazeera.





by